Trying to Rent PA System? It may be for an outdoor live event, a wedding, corporate events, for a gig that your band has or whatever. We have you covered. The Co-op is now has a live sound crew and PA system. Make your event the best it can be by having our crew run and provide the sound for it.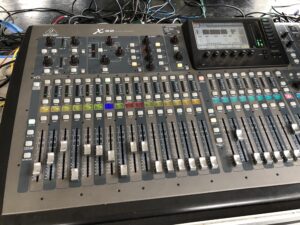 Our sound crew has many years experience in running large and small events. The system itself is based around a fully digital X-32 mixer capable of 32 inputs. We have JBL Subwoofers as well as JBL powered main speakers.
We have a full monitor setup for the stage as well. We provide all microphones, cables, and set up.
While the event is going on we manage the entire system so that you just get to host the event. For one low price all of the sound needs are taken care of. We are also set up to play pre-recorded music between bands or other things in the event taking place.
Rent PA System Now For Your Event
Here are some images from our most recent outdoor event at the Arlene Francis Center in downtown Santa Rosa, CA. This was for the yearly Wellness & Music Festival.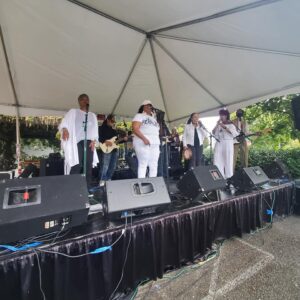 In this situation, we were able to accommodate 6 vocalists, a drummer, 2 bass players, 2 guitarists, and a keyboard player. All of the instruments were run through the PA system since it was an outdoor event. We also were running 6 monitors on the stage as well.
That event featured 5 different bands of varying sizes. We averaged about 15 minutes of setup between acts.
The event coordinator commented on how our sound crew and system performed.
James Coffee – "thanks to you guys, everybody sounded GREAT!! The sound-checks, stage changeovers, effects, in the drizzle..AND (just as important) being easy to work with. Trust me that was the backstage talk."
Contact Us Today
If you are ready to talk to us about your event to Rent PA System give us a call.
Fill out the contact form below or feel free to call Nate at: Phone: (707) 527-8845
Contact us today for more info!