Studio E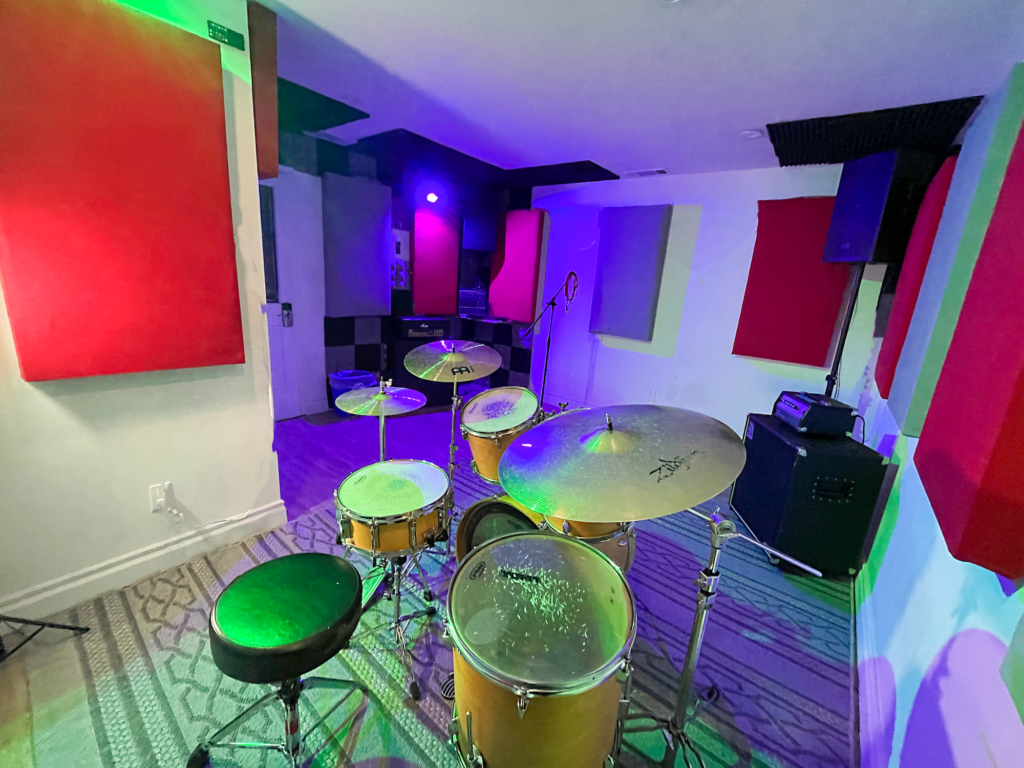 Studio E is a great room for a 3-6 piece band. It is 14 feet by 13 feet. We have installed colored lighting in the room so you can turn the main lights out and create a cool vibe.
It includes 1 drum set (we DO NOT provide RIDE and CRASH cymbals or a SNARE, however they are available to rent in the booking form.) that includes 2 rack toms, 1 floor tom, 2 cymbal stands, Snare stand, Drum throne, Single Kick Pedal, and Kick Drum.
1 Guitar amp
1 Bass Amp
1 PA system with 1 mic cord and 1 mic stand
All rooms come with A/C, are acoustically treated, sound proof, and have white boards.
Any Additional items may be requested in the "notes" while checking out.
There is no smoking in the rooms or building. However you can smoke outside if you would like.
Bands please remember to plan ahead and have the room cleared by the end of your booked time.
For example, if you are scheduled from 5:00 to 8:00 you need to have the room vacated by 8:00.
We have a trash can in each room. If the room requires extra cleaning you will be charged a $50 cleaning fee. (For instance, if trash and snacks are left on the floor laying around or drinks spilled on the floor.)
Thanks LMC Staff
Searching Availability...